PAST & PRESENT COURSES
THE POWER OF WE
---
AWAKEN YOUR TRIBE!
a year program for groups
Learn how to develop co-conscious co-creativity within your committed team or community STARTING FALL 2019
---
The Emergent Dialogue Lab


a monthly global practice space
for dialogue & emergence

with Elizabeth Debold & Thomas Steininger

Every Third Saturday, 16:00 CET

---
---
---
Sculpting Atmospheres


a 6-month practice program
for working with emergent dialogue

From March 2017
through September 2017
Learn More
---
---
April
27-30,
2017
---
An Emergent Dialogue Weekend


Three days of meditation & dialogue in the We-Field
with Thomas Steininger and Elizabeth Debold

Taconic Retreat Center
Red Hook, NY
Learn More
Welcome to Past Course & Webinar Participants
We want to enable you to have ongoing access to the courses or webinars that you have been a part of. At the end of the course or webinar, you will receive an email from One World in Dialogue that will give you an access code to all of the course materials. (It is often the same code that you used to access the course materials when you were taking the course.) If you don't recall the access code or can't find it, please write to info@oneworldindialogue.com and we will send you the code. Engaging with these materials after the course is a great way to deepen your learning and inquiry. We hope that you make good use of the Course & Webinar Archive. Enjoy!
---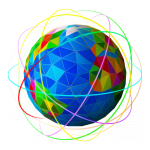 One World In Dialogue
A six month course for the new global activists and change agents
COURSE LOGIN
---
One World Rising
A free online gathering bringing together over thirty spiritual leaders, visionaries, and activists from every continental region of the globe.
COURSE LOGIN