---
---
---
---
---
co-creating a global
we-space
to birth a new activism
---
---
---
---
---
The Global Dialogue Lab
Changing the Way We Make Change
Our new series begins:

Friday, Jan. 11, 2019
Our Last Special Guest:
Moetu Taiha

Our last guest for 2018, Moetu Taiha brings her lineage from the Maori people in New Zealand. Gifted with "sight" from a very young age, Moetu was raised in a family with a rich history of spiritual leadership that her mother tried to hide in order to survive under colonial rule. But Moetu's special gifts led her to reconnect with and develop her capacities as a healer. Moetu now lives in Germany, where she brings her powerful and indivisible relationship with the land to us in the West. She shows us a radically different way to live that is itself a form of sacred activism.
Your participation makes the Global Dialogue Lab a real laboratory. To learn more about the Lab, click here.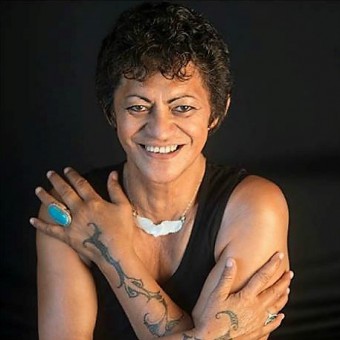 What is the Global Dialogue Lab?
WHAT? 
An open, participatory forum about new approaches to activism
WHEN?
The first Friday of each month at:
11:00 am EDT-US
4:00 pm in the UK
17:00 Central Europe Time, and
9:30 pm India Time
HOW?
Via Zoom video & teleconference; sign up below to receive access info
WHO?
Conspired by Elizabeth Debold, Thomas Steininger, & Bayo Akomolafe, along with a tribe of activists and change-makers who think deeply about social transformation…and you are invited, too.
When you sign up, you get access information for each monthly forum as well as access to the videos and audios from all sessions in our archive.
The Power of We!


A 6-month online course
about the emergent potential of We Space

Begins January 2019
learn more