Date/Time
Date(s) - 26/01/2019 - 30/06/2019
4:00 pm - 6:00 pm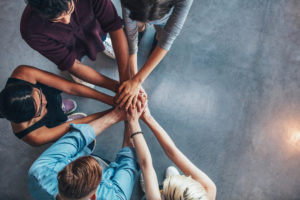 Wonderful! Thank you for your interest in The Power of We — our 6-month program to introduce you to this new emergence in human consciousness. By the end of this six months, if you give yourself to the actual practice, you will develop the subtle sensitivity to explore this new dimension and bring it into your relationships and life.
Payment is in Euros (we are located in Frankfurt, Germany) and will be made to our parent organization, emerge-bewusstseinskultur e.V., which is a registered educational charity in Germany. The amount that you will pay in your local currency will depend on exchange rates. Paypal and major credit cards can make payments in Euros, no matter where you live. The rates for conversion are usually very good.
(And when you click to pay using Paypal, sometimes the log in is in German, if so, please click "Einloggen" — German for "Log in" — and then, when you access your account, it will change to your own language.)
If you would like to pay by direct debit from your bank, as is customary in Europe, please be in touch and we can give you access to our bank information:
Please also know that your registration places you on the One World in Dialogue mailing list. This is how we communicate to you about The Power of We. After the program, we will also send you information about our other free programs, like the Global Dialogue Lab and Radio evolve, and our other courses (we do one or two courses per year, like The Power of We). We do not share your information with anyone, we do not have any of your payment information, and you are free to unsubscribe at any time after the end of the program.
If for any reason you are not able to continue with the program, or it is not what you expected, you can receive a full refund for the program up through March 15, 2019.
Thank you again, and looking forward to working with you!
Elizabeth Debold
for your One World in Dialogue Team
Enroll
Enrollment closed for this course. Please contact us at: info@oneworldindialogue.com