Due to the rapid spread of COVID-19 in Germany, there are new and severe restrictions on gathering.

However, we are delighted to offer an online retreat.

We will offer this online retreat "in the Spirit of Loheland"--bringing together inner stillness and outward movement.

You are warmly welcome to join us globally, via Zoom.
Hear from participants in our last online global retreat...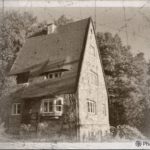 Founded in 1919 by two women with a radical vision for women's education, Louise Langgaard and Hedwig von Rohden, Loheland was the first women's community in Germany. During the difficult period between the two world wars–through the Great Depression–these women developed a vigorous movement aesthetic, holistic agriculture, and method of learning in relation to nature: the Loheland School for Physical Education, Agriculture and Crafts.
Few know about Loheland, it was overshadowed by the Bauhaus art and design movement that started at the same time with a similar desire to bring fine artists and craftspeople together in a utopian vision. 
Loheland celebrated its 100th year in 2019. There were dark and dangerous years with the Nazis, when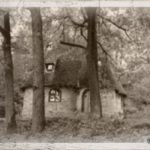 von Rohden left. The last Loheland-style movement training ended in 2006. Today, the original buildings are being renovated, and only one woman living on the property remains from those who were taught by Langaard. She is in her 90s.
To learn more, CLICK HERE.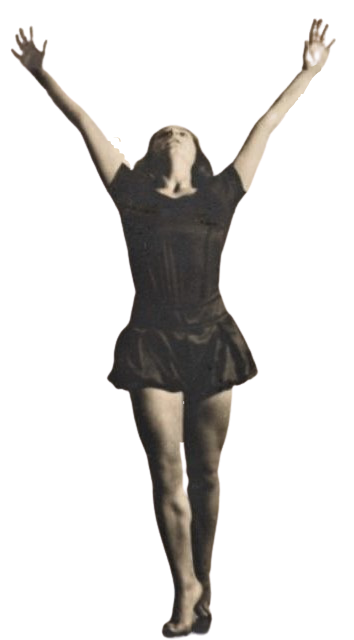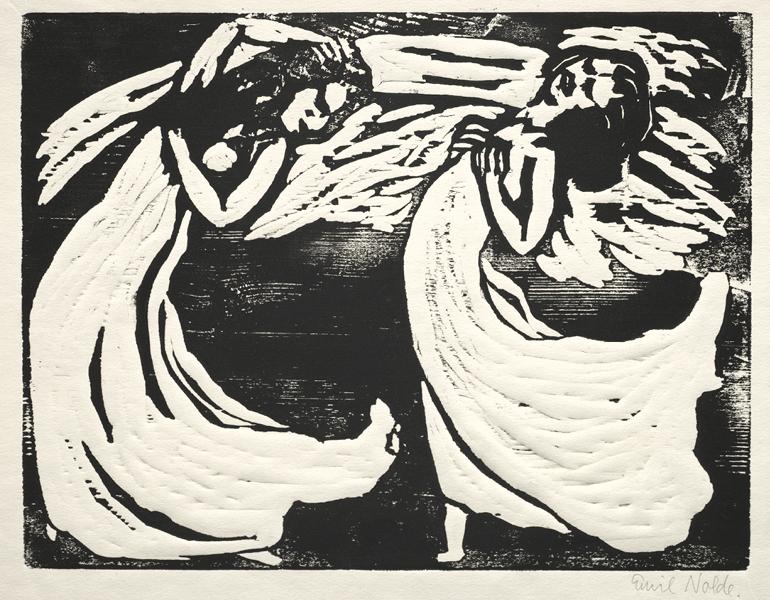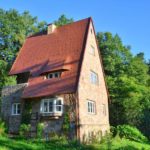 In Loheland, we recognize a shared spirit. We share with the founders the desire to create a new consciousness culture. One hundred years ago, these visionaries focused on freeing women from the corset and the house. For us, the new culture is both inner and outer: meditation and dialogue. Through the deep experience of shared presence, we can find  a new ground of nonseparation from which to explore our cultural differences and uniqueness.
The hundred years since the founding of Loheland has brought us to another difficult point in history. Will we repeat the mistakes of the past or find a way beyond, without skipping over what we want to avoid? This demands spiritual strength, strength that comes from letting go deeply enough to drop the mind's insistence on separation and to discover our infinite connection with life and, thus, with each other. 
Loheland, with its forests and elfin houses, donkeys and organic gard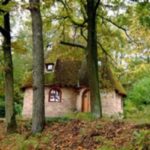 ens, supports us in body, mind, and spirit. Settled since the stone age, the surrounding area–the center of spiritual and worldly power through the ages–offers a depth and timelessness that is wonderful for retreat and renewal.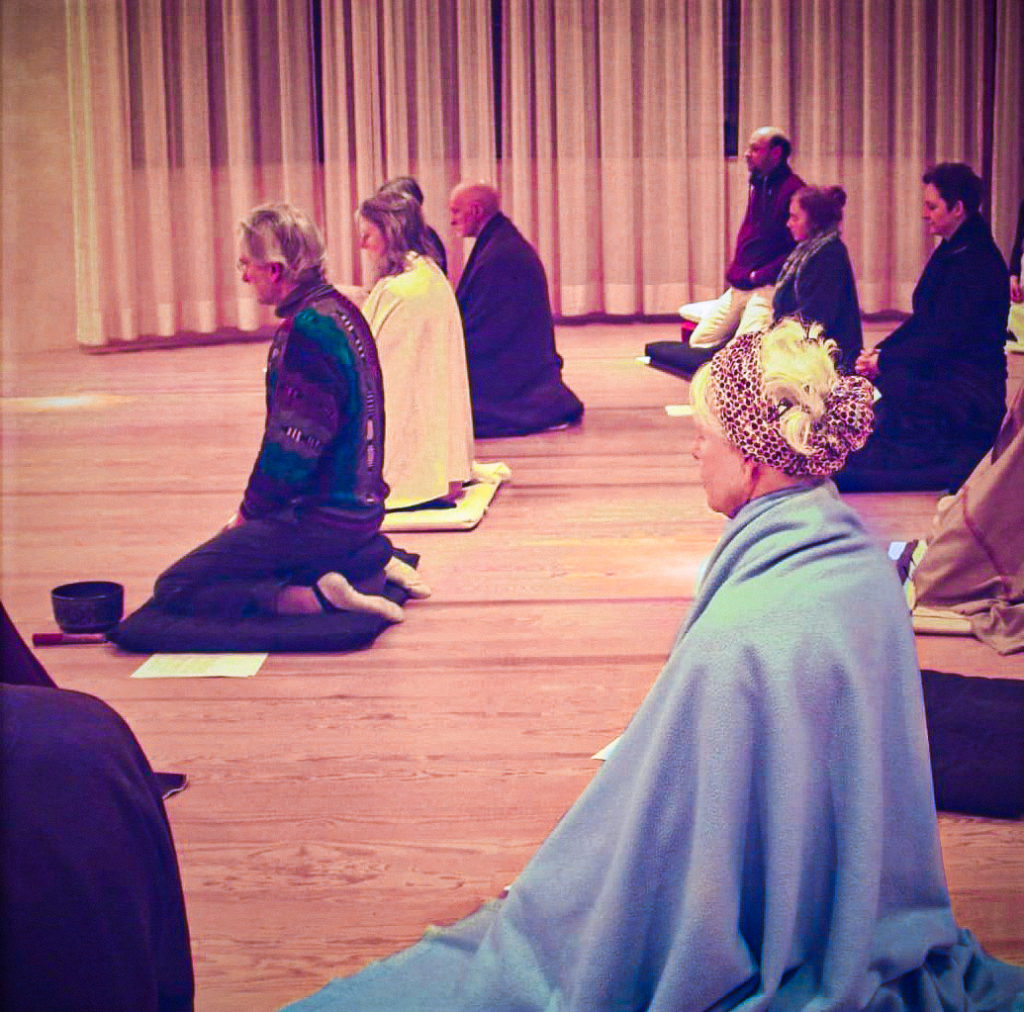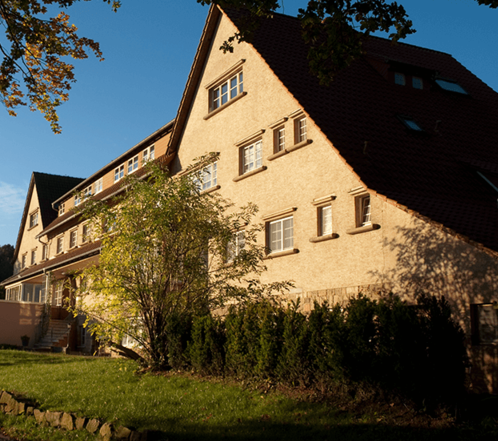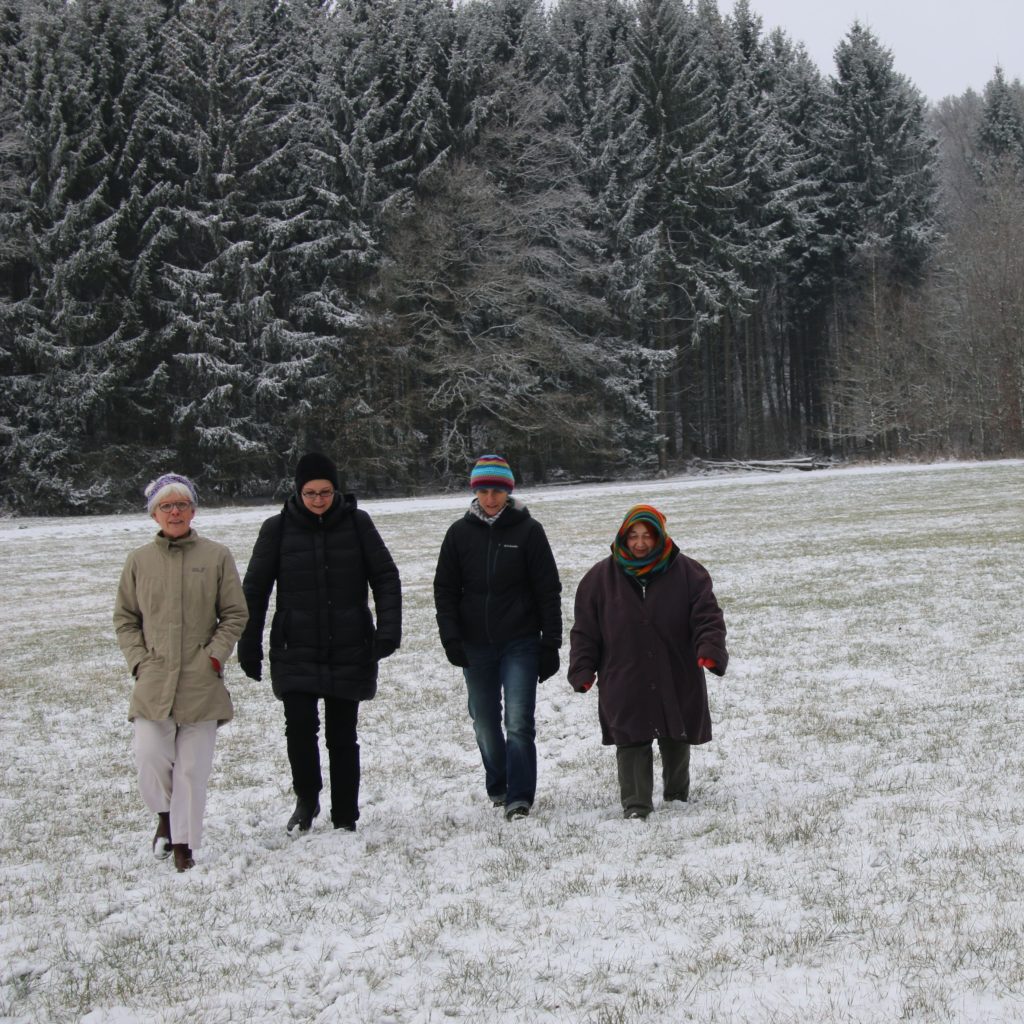 Sorry! The on site retreat has been cancelled to keep COVID-19 from spreading.
New Year's is a wonderful time for reflection and renewal. This past year, 2020, was a difficult one for so many of us. It revealed how interdependent and vulnerable we are. The transition into 2021 gives us a chance to think more deeply about what is most important to us. That's what makes it such a perfect time for retreat.
If you would like to be held in the stillness of untamed forest, starry sky, and the depth that emerges through silence, join us in Loheland for five days of meditation that will open into a new form of dialogue–bringing the unspeakable into presence between us. Our retreat is nondenominational, blending sacred texts from many traditions to celebrate the infinite depth that is our common birthright.
The group of participants gathered at Loheland will anchor the meditation and a special New Year's celebration that will mark the turning of Earth and the year over 24 hours. Together we will create a living, global awareness of our interconnectedness thorugh the sacred silence that holds all of Life. 
Due to COVID-19, we are unable to offer an on-site retreat at this time.
At this time when the coronavirus is making the holidays difficult for so many, we invite you to join hearts with others around the world in the deep stillness of meditation and the grace of movement arising from that stillness. Through the power of Zoom videoconferencing, together we can create a living field around the Earth to mark the turning of the year.
If you would like gentle guidance and companionship into deep stillness and reflection, this live, virtual retreat might be ideal for you. We will take you with us into Loheland with a tour of this historic women's community. We will bring together stillness and movement that will lead up to a unique New Year celebration where we will journey together for 24 hours, crossing into 2021 around the globe. 
We invite you, alone or with friends, to create your own retreat space in your home or in a beautiful spot that you choose. You can join us for one, three, six…or as many hours of meditation as you like via live feed from Loheland. We offer this to you on a donation basis. By joining together in a depth of stillness, we hope to create a web of global interconnection with which to welcome in the New Year.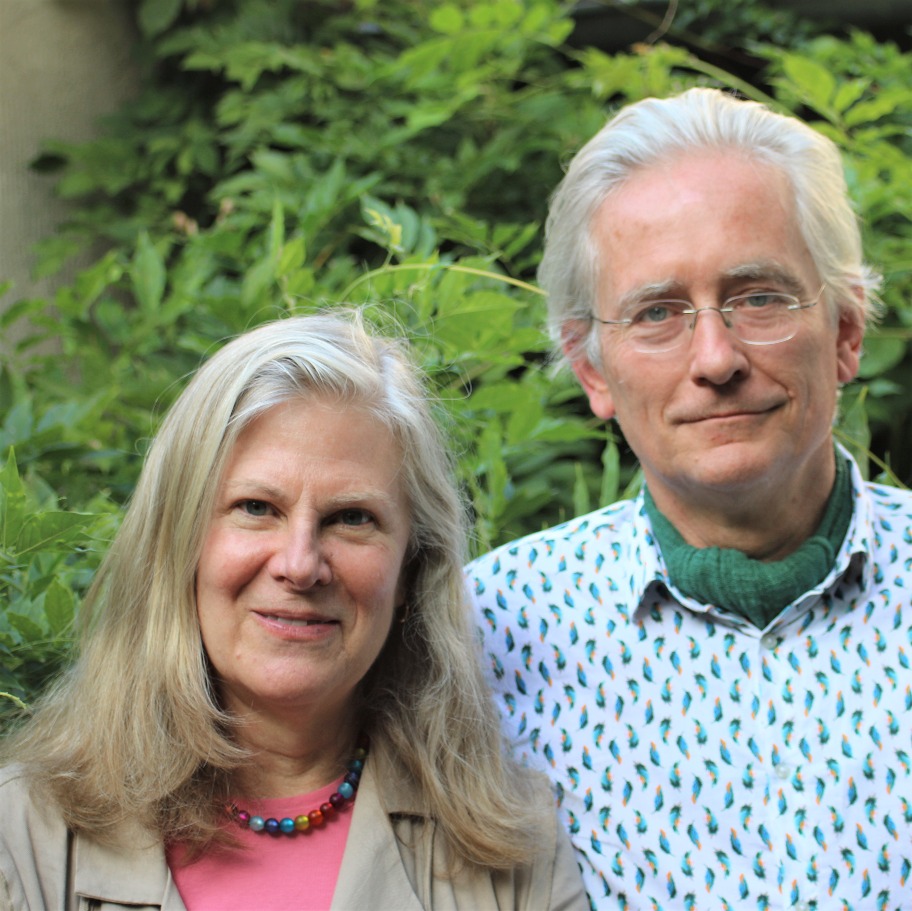 Thomas Steininger and Elizabeth Debold guide the retreat. They have over thirty years experience as meditators, and have been supporting others in developing their capacity to meditate for two decades. They are also pioneers of emergent dialogue, a practice of meeting in what they call a co-conscious We, where human beings experience the potential of living in the awareness of wholeness.
Elizabeth is a developmental psychologist with a life-long passion for the evolution of our humanity. Her experience is that creating co-conscious We spaces through dialogue provides a new way of understanding ourselves as embodied human beings. An author, writer, and editor of evolve-magazin, her work explores the intersection of cultural and gender development. Along with Thomas Steininger, she guides the development of emerge bewusstseinskultur e.V., which is both a community of practice and a charitable education association. She founded One World in Dialogue, which seeks to create a new global awareness of unity-in-diversity and diversity-in-unity.
Thomas is a philosopher, practitioner, and spiritual mentor, who has immersed himself in the practice of meditation and in exploring the evolution of human consciousness, particularly the current transition from a hyperindividual "I" culture to a co-conscious "We." An authority on cultural evolution and the different spiritual and religious currents that have formed our postmodern world, he brings this perspective to his position as publisher of evolve-magazin, the leading German magazine on consciousness and culture. He is also the voice of Radio evolve, a weekly webcast. He has co-founded and developed the process of emergent dialogue, an advanced practice in conscious communication.
The Core Team is a group of senior practitioners of emergent dialogue and the co-conscious We. Together they hold the living core of the work that we do. All experienced meditators, they help anchor the retreat. From left to right, they are: Maria Zacherl, Nadja Rosmann, Thomas Steininger, Mike Kauschke, Elizabeth Debold, and Marlene Potthoff.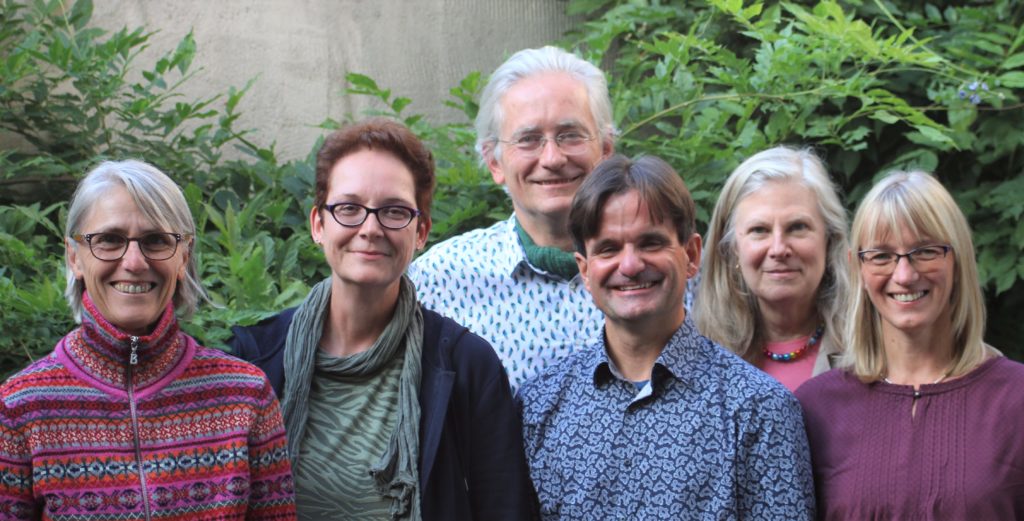 Sources of Wisdom & Depth
We bring together the teachings of women and men, sages and saints, poets and composers to inspire us to abandon ourselves to the depth of meditation. Readings, and sometimes music, chosen for each day as appropriate to the progress of the retreat, bring our own awareness into resonance with the consciousness of these extraordinary humans. Each retreat is different, tailored to the situation as it arises. The retreat is guided through these voices, which are taken in deeply and intimately during the silence of meditation.
Pictured above are some of the persons whose voices we have worked with in past retreats: Hildegard von Bingen, Sri Aurobindo, Vimala Thakar, Rainer Maria Rilke, Etty Hillesum, and Thich Nhat Hanh.