The Global Dialogue Lab – Changing the way we make change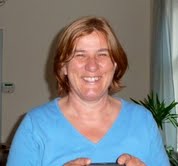 ---
Register Here
Join from PC, Mac, Linux, iOS or Android: https://zoom.us/j/605014247
Or Telephone:
Dial(for higher quality, dial a number based on your current location):
Germany: +49 (0) 30 5679 5800 or +49 (0) 30 3080 6188
US: +1 669 900 6833 or +1 646 876 9923
Switzerland: +41 (0) 31 528 0988
United Kingdom: +44 (0) 20 3695 0088 or +44 (0) 20 3051 2874
Canada: +1 647 558 0588
South Africa: +27 87 551 7702 or +27 87 550 7717
Slovenia: +386 1888 8788 or +386 1600 3102
Singapore: +65 3165 1065 or +65 3158 7288
Meeting ID: 605 014 247
International numbers available: https://zoom.us/u/abPxzUtMP3
The next Global Dialogue Lab
Special Guest: Ágota Éva Ruzsa
---
Friday, Oct. 5, 2018
---
Question for 2018: What is sacred activism?
---
We are delighted to offer a dialogue with Ágota Éva Ruzsa, who has a depth of expertise in developing collective practices for cultural healing. Born in Hungary, Ágota is deeply sensitive to place and the sacredness and trauma that different places hold. She has been a leader in the human potential movement in Hungary, and has been exploring group potential for decades. She founded the Society for Organizational Learning in Hungary. More recently, Ágota has been concerned with cultural healing and how to develop processes that enable what she calls "sacred democracy." She founded the organization, WisdomWeavers, to create healing dialogues in response to the wars and violence in the former Yugoslavia and across Eastern Europe. As she says, "My present focus is SouLPresence in Social Transformation through Societal Healing, Peace making and Transformative thinking." Join us in welcoming and dialoguing with this extraordinary pioneer!
Click to get access to the live calls and the full video archive.
Click here and enter the password to reach the archive of the full recordings.
Upcoming Guests
Sign up above to get regular updates on all our Global Dialogue Labs.
Ágota Éva Ruzsa: Oct. 5, 2018

Co-Learning toward Sacred Democracy

Moetu Taiha: Nov. 2, 2018

Maori Great-Grandmother of the Sacred We
Please donate, if you can!
We offer this work as a gift toward the future of a world in dialogue.
We seek to network people, like you,
with the change-makers, spiritual leaders, and activists
who see that changing human consciousness
is a foundation for deeper cultural change.
We are very grateful for your support–we cannot do this without it!
DONATE HERE
Past Dialogues
Short Takes — Register to Access the Full Dialogue
Hosts Elizabeth Debold, Thomas Steininger, and Bayo Akomolafe share their thoughts about a new kind of activism. (Full length)
Global women's rights activist Mallika Dutt explores the difference between human rights and interconnectedness.
Author and environmental activist Charles Eisenstein speaks about the one principle of radical activism: What is it like to be you?
Nobel Peace Prize winner and change strategist Leymah Gbowee explains why, in these times, peace must be loud.
Shelley Sacks, University of the Trees founder and practitioner of social sculpture, explores what a paradigm shift is in practice.
Following the 2016 US election, evolutionary activist Gibran Rivera explores epiphany and emergence as engines for deep change.
Alnoor Ladha, co-founder of The Rules, wonders whether the purpose of our civilizational crisis is to ask big questions.
Annie Levin, curator for The Emergence Network, asks if our feelings are really the right guide for action.
Amir Ahmad Nasr, author of My Isl@m and tech entrepreneur, explains why tech disruption is like colonialism.
Spiritual leader, healer, and cultural pioneer Pi Villaraza speaks about how technology can bring the Eastern and Western minds together.
Dr. Rose Sackey-Milligan, activist and Lukumi priest, asks if true social liberation is possible without deep spiritual liberation.
Yael Treidel, a leader in Women Wage Peace in Palestine-Israel, speaks about real relationship as a way to step outside the "system."
The Indian educator and thinker Pawan Gupta explores what it means for people to be colonized by a foreign language.
Dr. Rama Mani, peacebuilder and transformative leader, uses dramatization to explore how leaders can get beyond power abuse.
2018:
Our theme for the year:

"What is Sacred Activism?"
Elizabeth Debold and Thomas Steininger open up the theme for 2018: "What is sacred activism?" (Full length.)
Dr. Aunkh H. Chabalala opens us up to "uBuntu," a way of being and relatedness of the Bantu people, as sacred activism.
Cynthia Jurs explains how the Earth Treasure Vase practice — given to her by a 106-year-old Tibetan monk — opens new potentials for healing.
How can we keep our hearts open as we face into the inequalities in this world? Sabine Lichtenfels speaks about a very deep engagement with sacred activism.
Rami Efal, of Zen Peacemakers Int'l, opens a dialogue about how knowing can be a form of violence…and not knowing is a foundation of sacred activism.
Patrick Kronfli, the co-founder of Unify and Global Sisterhood, shares the entrepreneurial spirit, humility, and vision that drives him to create spiritual movements.
Want to hear the full dialogue? Access our Dialogue archives and join OUR GLOBAL DIALOGUE LAB community
Once you have signed up, you will receive access details for each call via email, as well as the access code to the archives, and all future calls.
Meet the Hosts
Elizabeth Debold, Ed.D., is best described as a gender...

Thomas Steininger, Ph.D., studied philosophy at the University of...

Adebayo C. Akomolafe, Ph.D. is a young clinical psychologist,...
Click to get access to the live calls and the full video archive.
Click here and enter the password to reach the archive of the full recordings.
Past Guests
To access the Global Dialogue Archives, sign up above.
Mallika Dutt: Sept. 2, 2016

Mallika Dutt is founder, president, and CEO of global human rights organization Breakthrough,...

Shelley Sacks: Dec. 2, 2016

cross-discipline artist for sustainability & ecological citizenship

Gibrán Rivera: Jan. 6, 2017

master facilitator anchored by Evolutionary Leadership

Charles Eisenstein: Oct. 7, 2016

Charles, author of The More Beautiful World Our Hearts Know is Possible, is...

Leymah Gbowee: Nov. 11, 2016

Leymah won the Nobel Peace Prize in 2011 for leading a brilliant and...

Alnoor Ladha: Feb. 3, 2017

co-founder & Executive DIrector of The Rules

Annie Levin: March 3, 2017

attorney/doula/pollinator

Amir Ahmad Nasr: April 7, 2017

Arab Spring blogger, storyteller, entrepreneur

Pi Villaraza: May 5, 2017

author, healer, community builder

Rose Sackey-Milligan: July 7, 2017

social & racial justice change maker, ordained in Afro-Cuban Lùkùmí tradition

Yael Treidel: Sept. 1, 2017

Peace activist in Israel/Palestine

Dr. Rama Mani: Nov. 3, 2017

Peacebuilder, poet, and founder of the Theatre of Transformation.

Pawan Gupta: Oct. 13, 2017

Educator, explorer of post-colonial mindscapes

Dr. Aunkh H. Chabalala: Feb. 2, 2018

traditional African wisdom & healing, poverty eradication

Cynthia Jurs: March 2, 2018

Teacher, Open Way Sangha

Sabine Lichtenfels: April 6, 2018

Co-Founder of Tamera, Peace Ambassador, Author, Theologian

Rami Efal: June 1, 2018

Executive Director, Zen Peacemakers Intl.

Patrick Kronfli: July 6, 2018

Co-Founder, Unify.com
About the Global Dialogue Lab
Elizabeth Debold is the founder and anchor of the Global Dialogue Lab, where she is often joined by One World in Dialogue co-founder, Thomas Steininger. From time to time, writer and agent provocateur, Bayo Akomolafe jumps in to co-host this series of monthly forums on new approaches to activism and change-making. With the input of the hosts and special guests, the Lab is designed to cultivate the thinking, aliveness, and creativity that can take us in new and unexpected directions.
---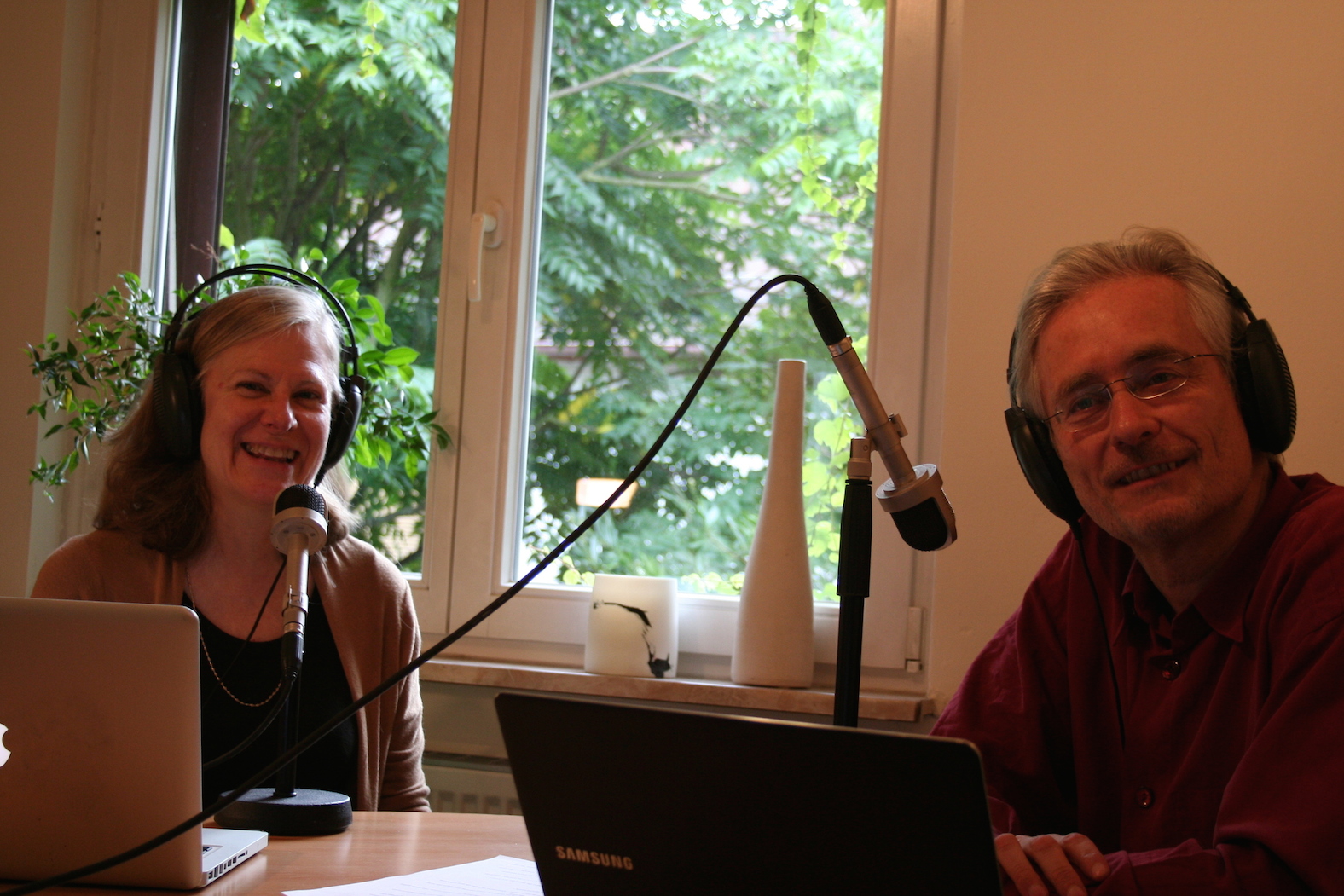 Rather than sharing best practices or learning new skills, participants in the Lab are invited to stay with what troubles us and to hold the dilemmas of change, together. Especially for social justice activists, change-makers, and aid workers, the Lab offers solidarity and support through the creation of a shared field of inquiry and unity.
What happens in the Global Dialogue Lab?
We start with a dialogue between the hosts and our special guest—folks like Mallika Dutt, Charles Eisenstein, Shelley Sacks or Alnoor Ladha. We explore the deeper issues facing change-makers, personally and in their work, and draw on their experience and wisdom to illuminate new territory and open up new lines of thinking and questioning. Next, we come together with all participants (who want to join) and continue the conversation with the guest, hosts, and whole group. Finally, participants break into small groups for deeper, more intimate discussion.
The GDL is held via Zoom videoconference—we actually can see each other! (And you can also join by phone, if you prefer.) After the groups, we encourage a continued conversation on the Facebook Global Dialogue Lab page.
The format of the GDL will change as the field between us develops. We see the creation of this field of inquiry and unity as a form of activism — through developing a global socially conscious and consciously social We.
Meet the Facilitators
Each month we have a changing group of volunteers to help guide the small group dialogues.
You can learn more about some of the facilitators below.
If you would like to join us as a facilitator, write to: info@oneworldindialogue.com

---
Enjoy the Lab?
Stay tuned for our next course
Pioneering the
Integral We

A 6-month online course about the emergent potential of We Space
with Elizabeth Debold and Thomas Steininger and special guests

Begins October 2018
Learn More