The Global Dialogue Lab – Changing the way we make change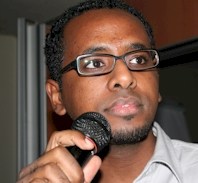 ---
Register Here
In the next Global Dialogue Lab
Our Guest: Amir Ahmad Nasr
---
Friday, April 7, 2017
---
Question: How does our activism need to change, given the massive technology disruptions on the horizon?
---
Amir Nasr, author of My Isl@m which was banned in his home country of Sudan, is a writer, speaker, entrepreneur, and, perhaps most of all, a provocative story-teller. Called "one of the most exciting and dynamic Muslim voices to come on stage for years," Amir was one of the bloggers who catalyzed the Arab Spring. He was also a former member of the Sudanese non-violent resistance movement Girifna, and the formerly anonymous digital activist and provocative voice behind the internationally acclaimed sociopolitical blog The Sudanese Thinker. Revealing his identity at the Oslo Freedom Forum in 2011 in the early euphoria of the Arab Spring, he then became vulnerable when the government forces began to crack down. He was forced to flee.
After coming to Canada as an asylum seeker, Amir has created a new platform and recently launched a media company, AssertiveU Media Inc., a digital media and education company dedicated to advancing storytelling literacy, civic engagement, and entrepreneurial endeavor.
A keen observer of US politics, as well as Western and Muslim international current affairs, Amir's work has appeared and been featured in The New York Times, The Wall Street Journal, The Atlantic, The Guardian, The Daily Beast, The Weekly Standard, Bloomberg, France24, Al Jazeera English, WNYC, BBC, CBC and many more media outlets in over 12 languages across the globe.
About the Global Dialogue Lab
Elizabeth Debold and Thomas Steininger, creators of One World in Dialogue, are joined by writer and agent provocateur, Bayo Akomolafe for a series of monthly forums on new approaches to activism and change-making. With the input of the hosts and special guests, the Lab is designed to cultivate the thinking, aliveness, and creativity that can take us in new and unexpected directions. Rather than sharing best practices or learning new skills, participants in the Lab are invited to stay with what troubles us and to hold the dilemmas of change, together. Especially for social justice activists, change-makers, and aid workers, the Lab offers solidarity, support and surprise.
---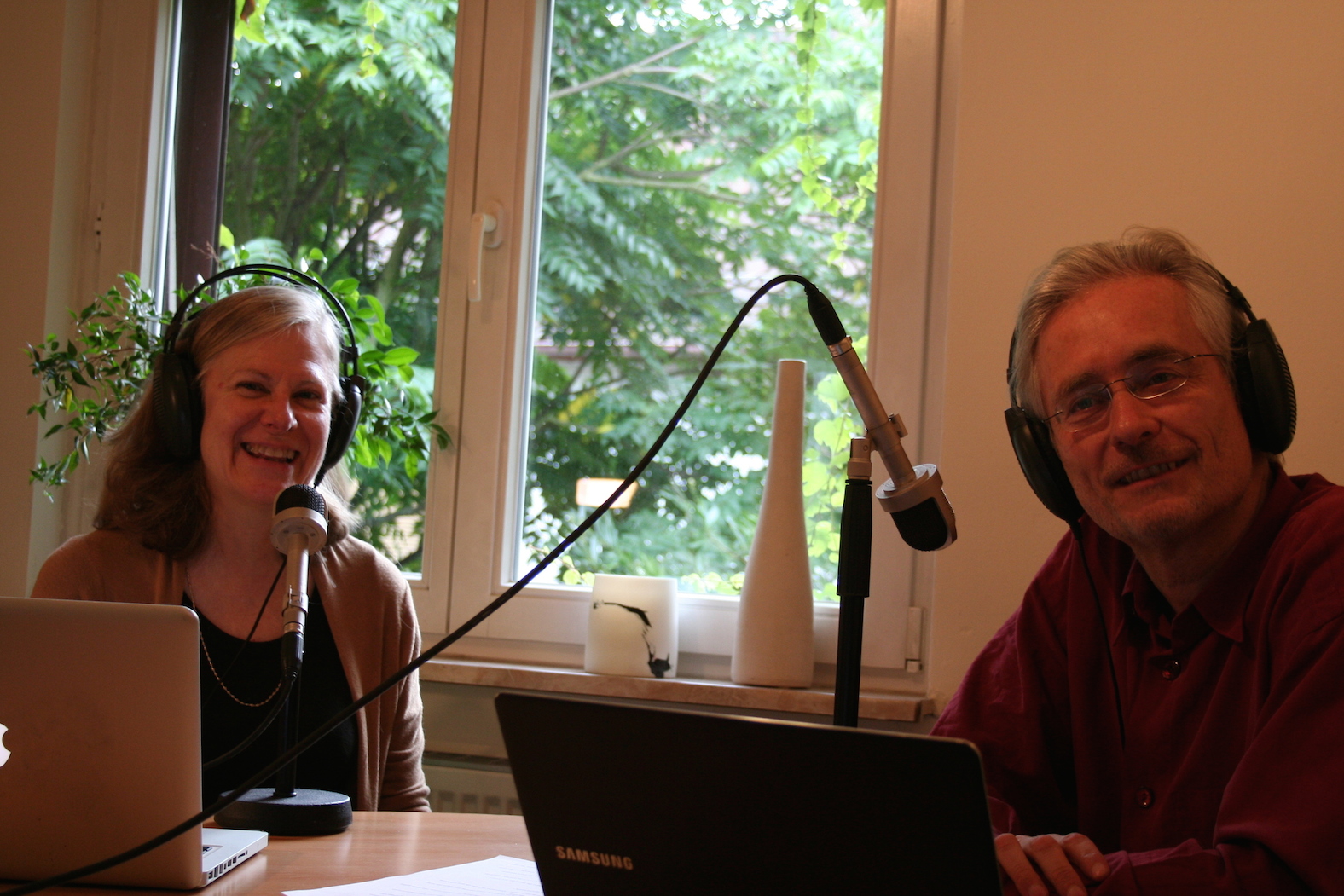 What happens in the Global Dialogue Lab?
We start with a dialogue between the hosts and our special guests—folks like Mallika Dutt, Charles Eisenstein, Shelley Sacks or Alnoor Ladha. We explore the deeper issues facing change-makers, personally and in their work, and draw on their experience and wisdom to illuminate new territory and open up new lines of thinking and questioning. Then we break into small groups for deeper, more intimate discussion. (We do this via videoconference—we actually can see each other!) After the groups, we come back together and sum up with sharing our insights and new questions.
Meet the Hosts
Elizabeth Debold, Ed.D., is best described as a gender...

Thomas Steininger, Ph.D., studied philosophy at the University of...

Adebayo C. Akomolafe, Ph.D. is a young clinical psychologist,...
Meet the Facilitators
Each month we have a changing group of volunteers to help guide the small group dialogues.
You can learn more about some of the facilitators below.
If you would like to join us as a facilitator, write to: info@oneworldindialogue.com

access our Dialogue archives by JOINing OUR GLOBAL DIALOGUE LAB community
Once you signed up, you will receive access details for each call via email, as well as the access code to the archives, and all future calls.
Upcoming Guests
Sign up above to get regular updates on all our Global Dialogue Labs.
Amir Ahmad Nasr: April 7

Arab Spring blogger, storyteller, entrepreneur
Past Guests
To access the Global Dialogue Archives, sign up above.
Mallika Dutt: Sep 2

Mallika Dutt is founder, president, and CEO of global human rights organization Breakthrough,...

Shelley Sacks: Dec. 2

cross-discipline artist for sustainability & ecological citizenship

Gibrán Rivera: Jan. 6

master facilitator anchored by Evolutionary Leadership

Charles Eisenstein: Oct. 7

Charles, author of The More Beautiful World Our Hearts Know is Possible, is...

Leymah Gbowee: Nov. 11

Leymah won the Nobel Peace Prize in 2011 for leading a brilliant and...

Alnoor Ladha: Feb. 3

co-founder & Executive DIrector of The Rules

Annie Levin: March 3

attorney/doula/pollinator
---
Enjoy the Lab?
Join our NEXT Course
Emergent Dialogue Essentials


A 3-month online course
with Elizabeth Debold and Thomas Steininger

Begins September 2017
Learn More